דברי הנשיא בפתיחת כנס לציון 75 שנה לישראל- מכון בייקר של אוניברסיטת רייס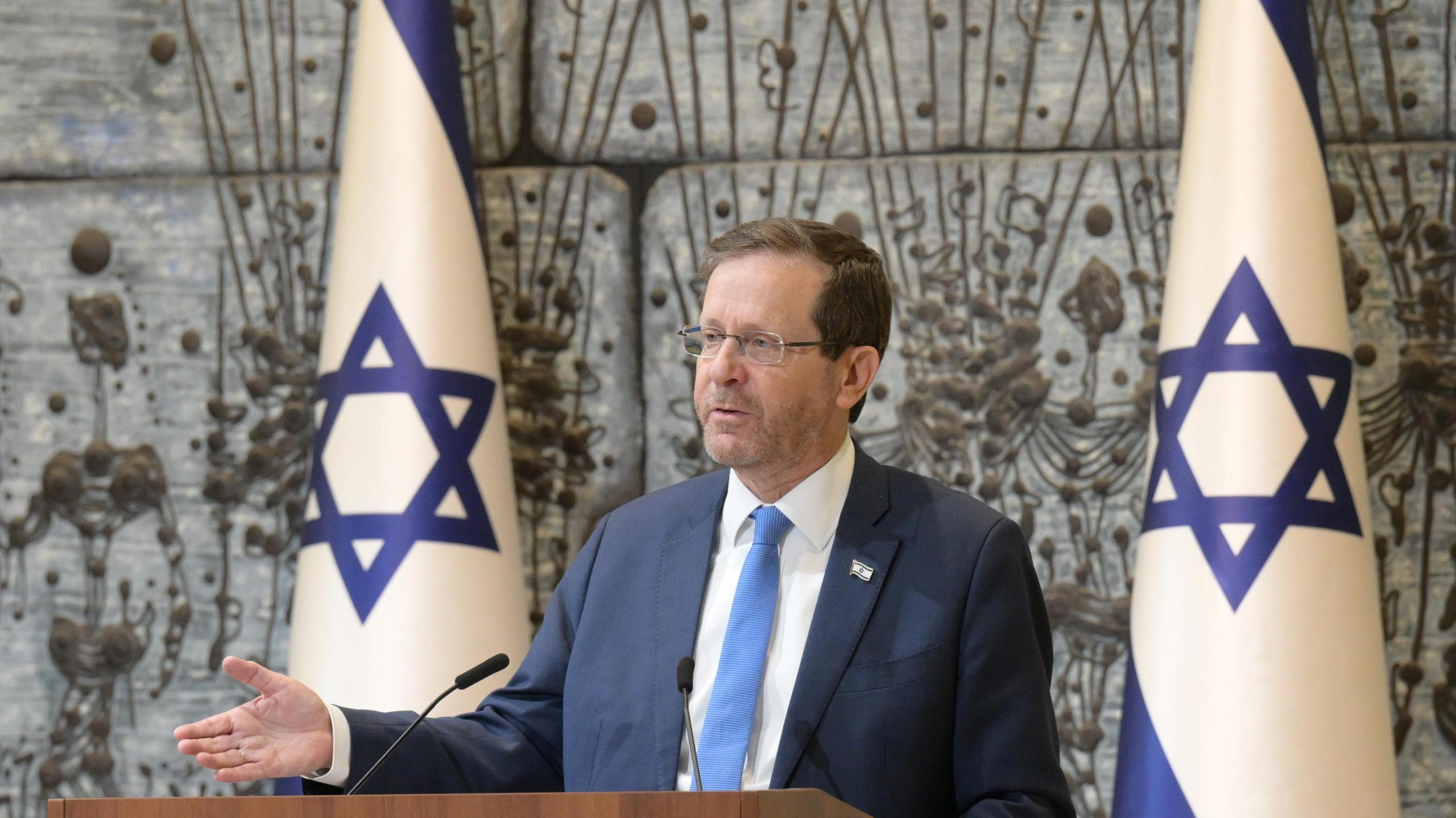 Secretary Baker, Ambassador Satterfield, Ambassador Djerejian, Honorable Ambassadors from the U.S and Israel, Mr. Gilad Sher, Distinguished guest, I must say that for me this 'Israel at 75' conference feels like a gathering of friends.
So many of you in attendance today have been front and center in the development of US-Israel relations over the years. And have relationships with my family that reach back to my late father, Chaim, Israel's sixth president, and to my illustrious uncle, Abba Eban. These are bonds that continue to thrive in the present through my brother, Mike.
Now, as Israel's vibrant democracy is grabbing international headlines, the Baker Institute is -in signature form – timely, practical, and relevant. A testament to the vision and competence of its iconic leadership – Ambassador Djerejian, Ambassador Satterfield and the legendary Secretary Baker, whose name adorns this institute, and to whom I send my warmest personal greetings from Jerusalem.
Friends, As Israel reaches this 75-year milestone, our society, like so many others, is reckoning with serious questions about the nature of our society, and the relationship between our three governing branches. These are questions that are definitive in our nation's internal narrative. But which go beyond it, too.
I believe that our internal reckoning can stir enormous growth for us as a collective. It can help us bring attention and clarity to the places where we disagree, so that we can work toward defining a sustainable and shared vision for our future. That is why I am putting the full force of my presidency behind finding common ground between the different voices in our nation. It is why I am insisting on dialogue that is open, respectful, and constructive.
Of course, we in the Middle East have seen the power of dialogue and goodwill to fundamentally resketch the boundaries of what is possible. We have watched decades of distrust dissolve in favor of cooperation. And we have seen bridges being built, where once only walls stood.
Yes, the Abraham Accords, have opened up endless new possibilities across so many practical realms -trade, technology, energy and security, to name a few. But it also offers something more essential, at this critical crossroads for humanity. It offers a new paradigm of cooperation. It offers evidence that we can harness the best of what each of us has, to everyone's benefit.
Friends, this pivotal moment is the time to deepen these trends. To hold fast to this new paradigm. And to use it as a basis to keep cultivating peace between nations, including between Israel and the Palestinians.
Friends, this choice for peace may be one that we are asked to make again and again.
Even and especially in our dynamic Middle Eastern reality -where the choice for peace is still not a given. Where the pull of the tide of hateful ideologies continues to be strong. And where extremist regimes continue to undermine stability and sow chaos.
Now, in the month of Ramadan, a time of sacredness and compassion for so many, blind hatred is, once again, distorting religion into a force of violence .It is staining our beautiful landscape with the blood of innocents And attempting to hijack progress and force a return to the familiar chaos. We will not allow that.
Friends, Our US-Israel relationship is anchored in common values, mutual interests and a powerful shared story -a story of determined peoples, who bravely sought new shores of freedom on which to build a better future for their children. It is a story that continues to define us.
And it goes without saying that our relationship transcends any one party or political moment. Just as our internal rifts are dwarfed by a story of connectedness and belonging.
I applaud this impressive conference And thank each of you for your presence today -presence which is deepening the discourse, nurturing our bonds, and ensuring a continued vital and strong future for our nations. I hope to see many of you in Israel soon. Thank you.