דברי הנשיא בכנס החלל הבינלאומי ע"ש אילן רמון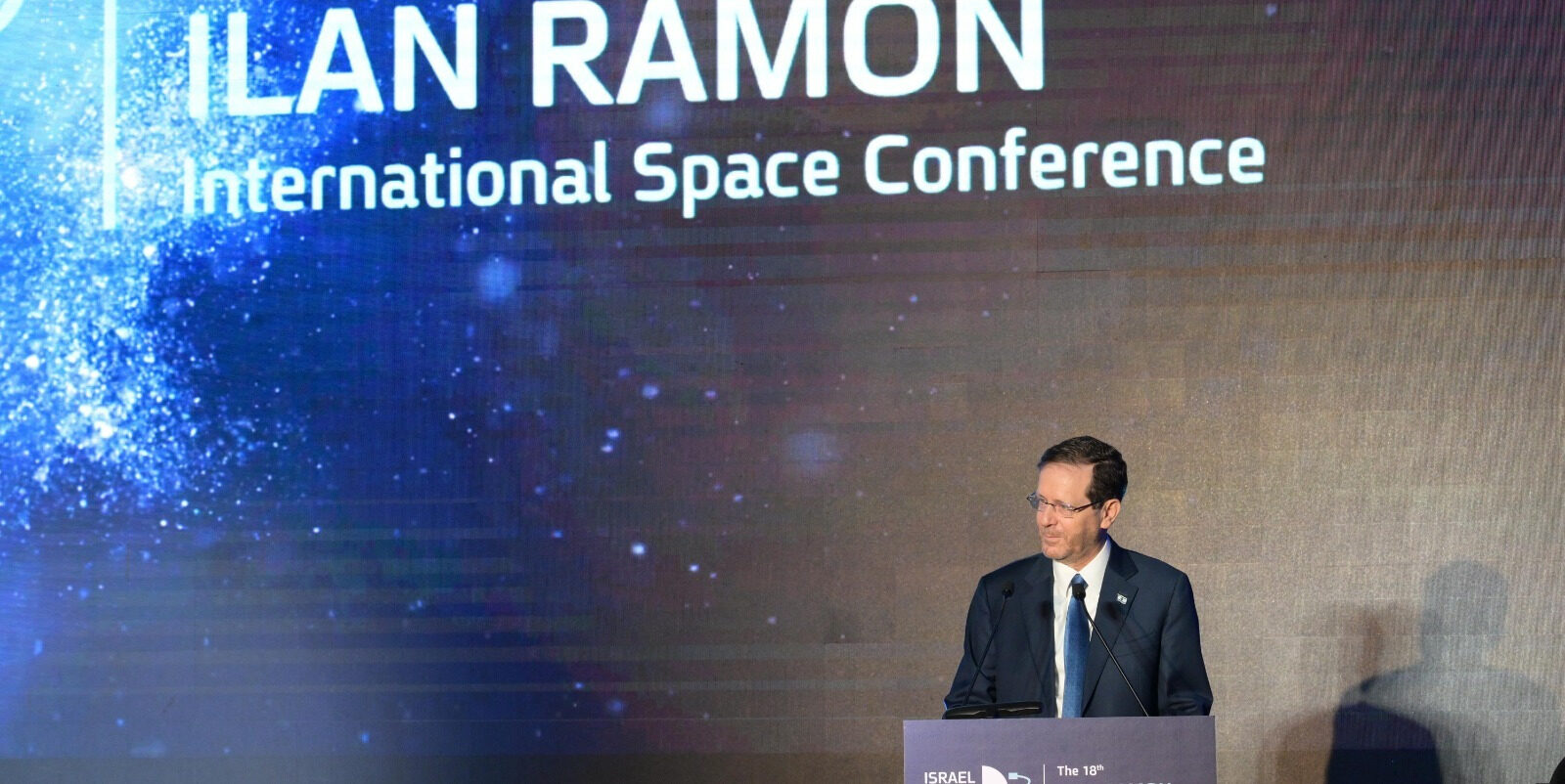 It is a pleasure to be here at this 18th annual Ilan Ramon International Space Conference. Ilan Ramon will always be a hero and role model for us- a proud Israeli and a man of vision and courage, who gave so much to our nation. The Ramon Foundation, which carries his and his son, Assaf's, name, was his remarkable wife, Rona's, way of transforming devastating grief into a force of good. Her children, Ilan's children – Noa, Tal, and Yiftach -who are here with us here today, continue to carry this legacy. Even as their own lives have been imprinted with indescribable loss, they continue to use their creativity, determination and sense of purpose to make it a better and more beautiful world.
Friends, We live in a revolutionary new era of space exploration. And its promise for humanity touches our deepest imaginations and dreams. Like Jules Verne who was imagining realities long before they played out in practice, it seems clear that the fate of humanity will depend on outer space.
It is my personal belief that the human colonization of space is only a matter of time, an inevitable future destination point in the arc of human development. In Israel, there is already a dizzying array of public and private actors actively exploring these new frontiers. Just yesterday I met with the Israeli astronaut, Eytan Stibbe.
We had met as he was preparing for Axiom Mission One and I had given him a token to take with him to space – a glass cube imprinted with a prayer for the State of Israel, originally authored by my grandfather, Rabbi Isaac Halevi Herzog, Israel's first chief rabbi. Eytan promised he would make it back to Earth safely and return it for safekeeping Here it is. Likewise, in our own Negev desert in a remarkable international research collaboration, a crew of astronauts, whom I met at my residence, recently spent weeks simulating living conditions on Mars. And I want to thank my friend Hilik Sion from the Manufacturer's Association of Israel for bringing that project to my attention.
Yes, the possibilities seem to stretch beyond anything we can imagine. But, my friends, we must remember that all of this seemingly infinite possibility isn't only about reaching beyond ourselves to new planets. It is also about using our new capacities to preserve and protect this fragile and beautiful planet we call home.
In fact, when Ilan was aboard the Columbia space craft, he talked about how beautiful Planet Earth appears from all the way up in space. But also about how unspeakably fragile it is. Earth, he said, must be protected. And just as hundreds of kilometers above land borders disappear and are replaced by an intense awareness that we all share one Earth, I believe we must work together across borders and divides,to help make life on this planet better for everyone.
I believe that we in Israel have a great deal to offer. Not just as an active contributor to the space ecosystem, but as an actor that brings willingness to see across divides and work together for the common good. And I am proud to say that beyond long-standing cooperation with NASA and others, we are also welcoming new collaborations, like the joint space venture with the United Arab Emirates, unthinkable only a few short years ago.
Of course, beyond investing in research and in collaborations, space education for the future generation holds so much promise. And I have seen our children's eyes sparkle like stardust when they learn about space.
Dear friends, the last great era of space exploration, was driven by the competition of the Cold War. I believe that the new era of space exploration, can be driven by the goodwill of our Warm Peace. Let us walk in the footsteps, or rather soar in the flight paths, of Ilan Ramon and his fellow astronauts, and move upward and onward, harnessing the power of space, for the promise of Earth. Together, we can take space exploration –and our capacity for human collaboration -to new heights. And save our planet from new and terrifying depths.
I thank the Israel Space Agency for everything it has done to promote the Israeli space industry, and acknowledge in particular the Director General, Uri Oron, and the new chairman, Professor Dan Bloomberg. I further thank all of you for participating in this fascinating conference. Enjoy it, my friends.
Thank you very much.