President Isaac Herzog's speech during a visit to Taibe (excerpt), 31 October 2021
keywords: צמיחה, טייבה, חברה ערבית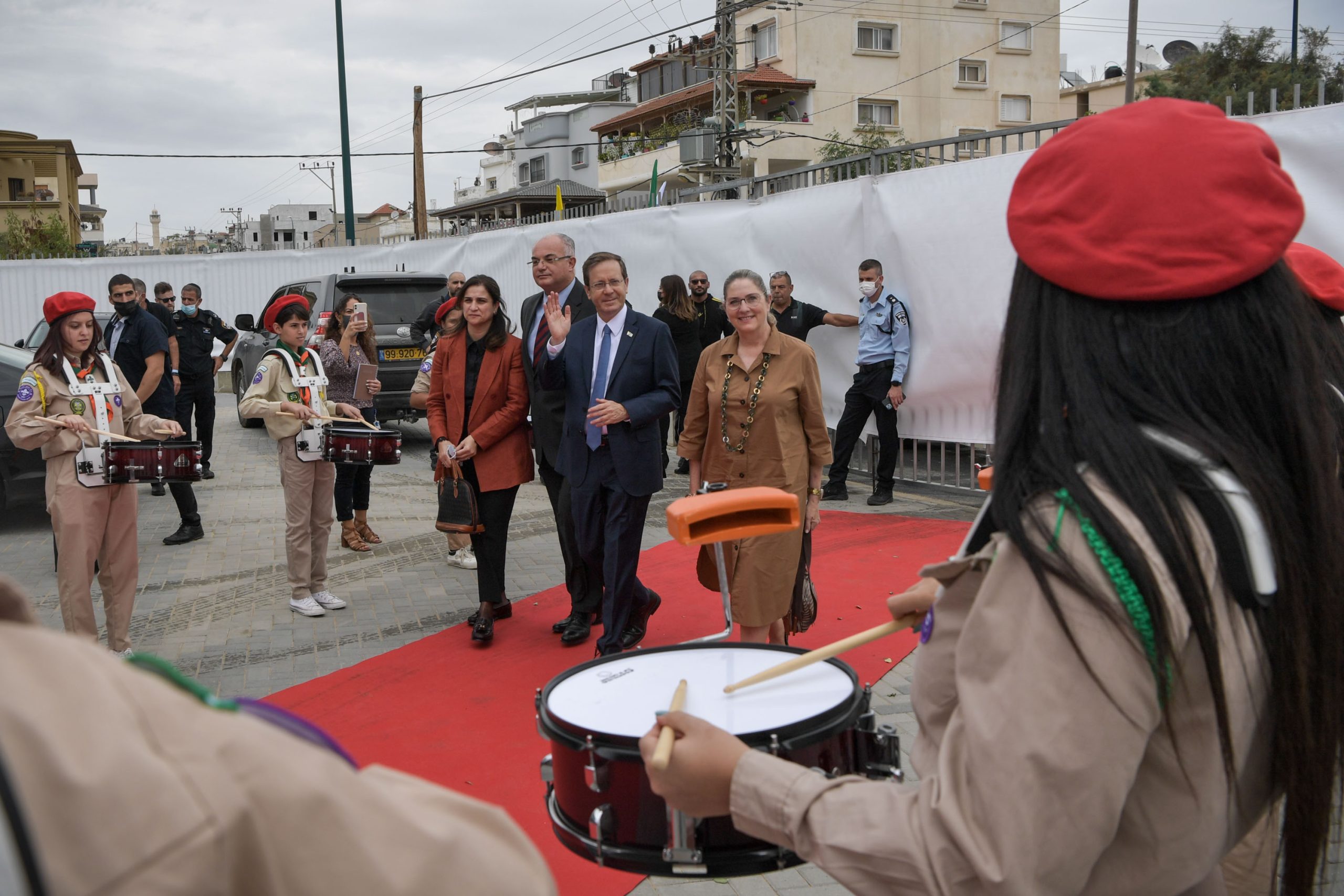 Four months ago, I was sworn in as President, as the head of the State of Israel. I promised then, in my inaugural address, that in order to find what unites us, in order to help heal the divisions within us, I would embark on a journey through Israeli society. My visit here today, in Taibe, is an important station in this journey, which I am only just beginning.
I am glad that the Government of Israel last week passed an important resolution for a five-year plan for Arab society, to reduce inequality. This resolution is very important to me. Because the government is effectively saying that it is committed to reducing inequality; it is committed to fixing allocations; it is committed to total war against crime and violence in Arab society, which is taking the lives of our citizens. Because this is our responsibility. I say so as a head of state.
It was wonderful to hear today from the young men and women of Taibe, because they are all of our futures. And they spoke honestly, heart to heart. I listened to them and completely took in what they had to say, and I am taking their voice inside, with me, on my journey all across this country. And to you, wonderful young men and women, I tell you that I know how heavy the responsibility is upon us, the adults. To create a better future for you in the State of Israel. I want to tell you that you too, as citizens, ultimately bear responsibility, because the future of all of us depends on the next generation, and you are part of that generation. You are a wonderful generation, and you will dream and achieve a more wonderful future for us. In conclusion, thank you for your wonderful hospitality. Thank you for the partnership, and I am full of hope for a shared future. So thank you all, shukran.